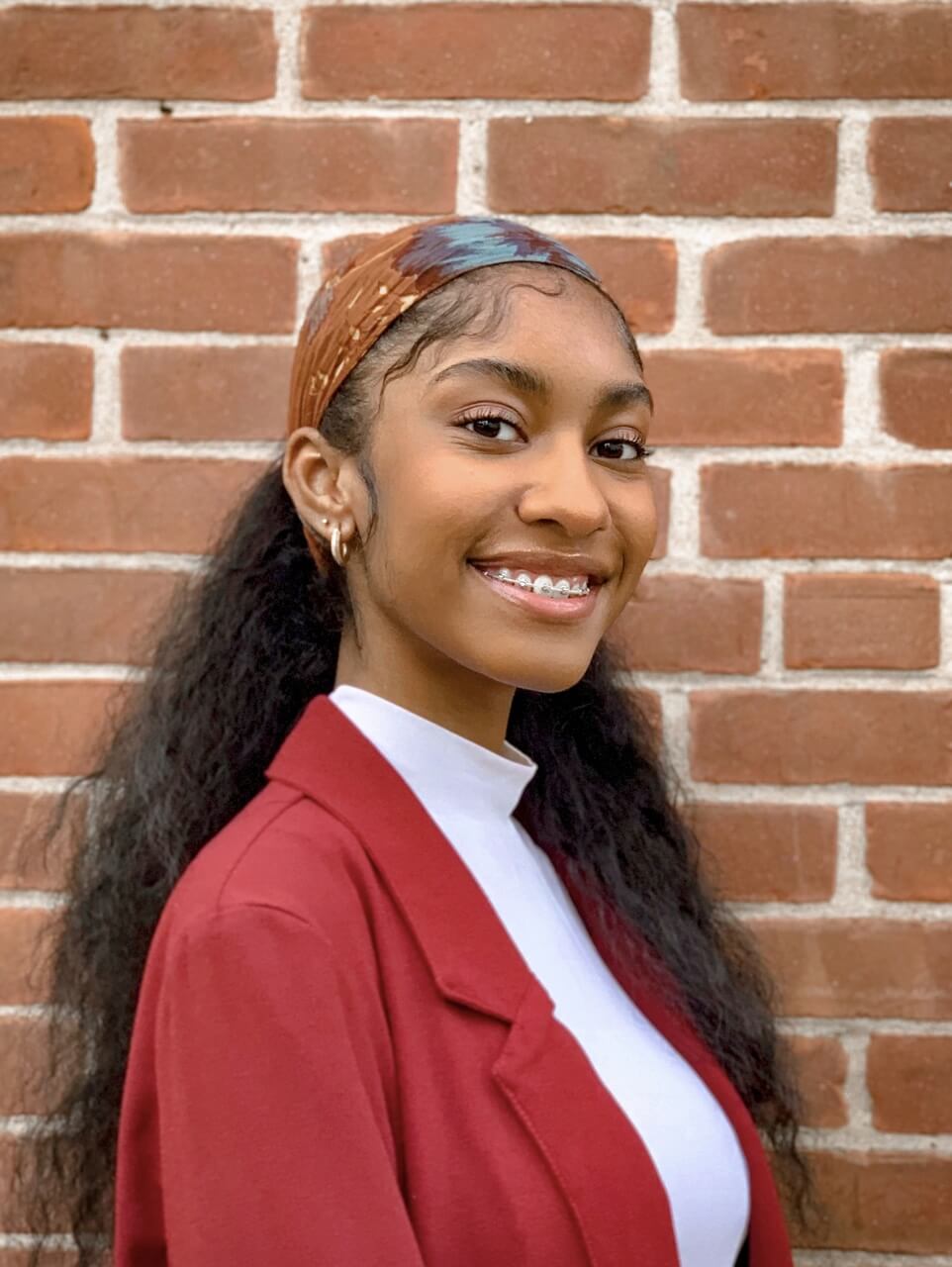 WASHINGTON – Howard University senior Cienna Benn has been awarded a 2020 Beinecke Scholarship to pursue graduate education in Afro-American Studies. Benn was one of 18 students to be awarded the scholarship which encourages and supports students to pursue opportunities for graduate studies in the arts, humanities, and social sciences. She is the fourth Beinecke Scholar in Howard's history.
"I am honored to be selected as a 2020 Beinecke Scholar and to represent Howard's humanities division with my selection," said Benn. "I am also very thankful to Dr. Miller and to my professors who encouraged me to apply for this opportunity and supported my nomination."
Since enrolling at Howard, Benn has worked closely with Howard's chair of Afro-American Studies, Greg Carr, Ph.D. to complete her honors thesis on Black aesthetic theory and its disciplinary logics. In 2019, Benn was named a Mellon Mays Undergraduate Fellow, which enabled her to conduct independent research and complete a digital humanities presentation on the contributions of Black portraiture photography to the aesthetic narratives of contemporary Blacks arts initiatives, succeeding traditional studio photography and photojournalism.
"As the director of the Howard University Mellon Mays program, I have been thoroughly impressed by Cienna Benn as a Mellon Mays Fellow, scholar, researcher, and intellectual," said Nikki Taylor, chair of Howard University's department of history and director of the Mellon Mays Undergraduate Fellowship Program. "In fact, Cienna is in a class by herself. I am thrilled that she won this prestigious honor. It is just the first step in the world recognizing what we at Howard already have known about her gifts and promise."
The Beinecke Scholarship Program was established in 1971. The scholarship program seeks to "encourage and enable highly motivated students to pursue opportunities available to them and to be courageous in the selection of a graduate course of study in the arts, humanities and social sciences," according to the program's website. As a Beinecke Scholar, Benn will receive a total of $34,000 toward her graduate studies.
"We are excited for Cienna and looking forward to her academic career as a scholar in her field," said Kari Miller, Howard's director of honors and scholar development. "Cienna's outstanding submission was in great part the result of excellence in faculty engagement and mentoring through the Mellon Mays Undergraduate Fellowship and the Department of Afro-American Studies, especially Dr. Nikki Taylor, Dr. Mario Beatty and Dr. Greg Carr."
###
About Howard University
Founded in 1867, Howard University is a private, research university that is comprised of 13 schools and colleges. Students pursue studies in more than 120 areas leading to undergraduate, graduate and professional degrees. The University operates with a commitment to Excellence in Truth and Service and has produced one Schwarzman Scholar, three Marshall Scholars, four Rhodes Scholars, 11 Truman Scholars, 25 Pickering Fellows and more than 165 Fulbright recipients. Howard also produces more on-campus African-American Ph.D. recipients than any other university in the United States. For more information on Howard University, visit www.howard.edu.
Media Contact: Misha Cornelius, misha.cornelius@howard.edu