The Amistad, Howard University's premier student-run literary arts journal, has released its Spring issue with "electrifying" writers, including poetry by celebrated poet Safia Elhillo and an interview with The New York Times bestseller Hanif Abdurraqib.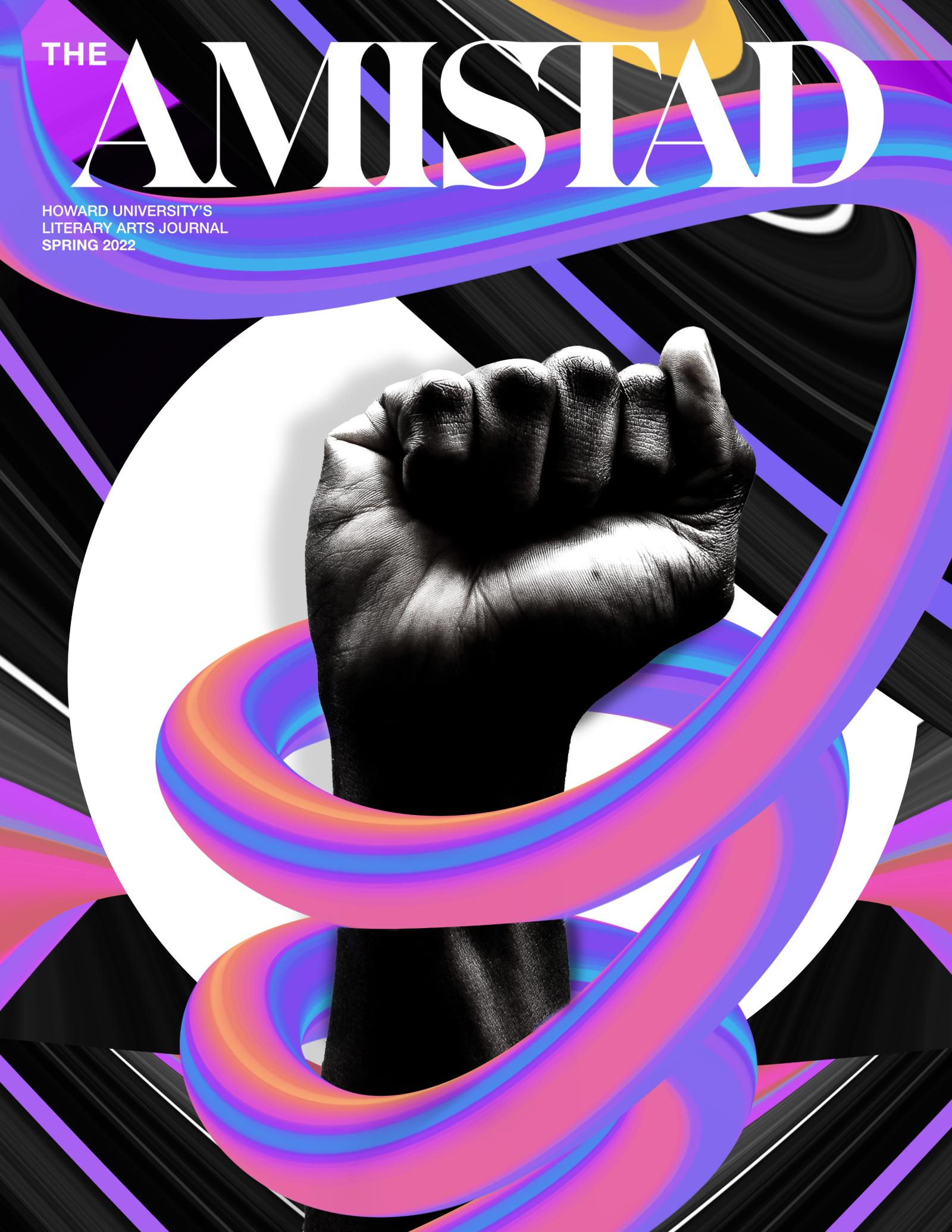 The Amistad was founded in the mid-1990's as a vehicle to publish on-campus voices. After a hiatus between 2010-2018, it was resurrected by faculty member Nick Seifert and rebranded. Its mission is to elevate the creative voices of the Black diaspora through poetry, fiction, interviews, and visual art. The Amistad strives to publish strong up-and-coming talent in conjunction with established writers that speak directly to the Black community.
The staff is composed entirely of Howard undergraduate students who earn academic credit for their work on journal. In the class, students judged, edited, and designed this year's journal. "The staff also workshopped their own creative pieces and gained further insight into the work of writers, editors, designers, and production/operational managers," Seifert says.
Read the latest issue at www.theamistad.com/2022.